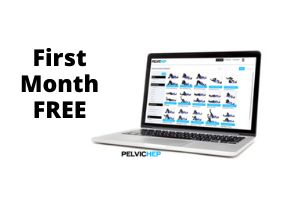 Thank you for considering PelvicHEP as a resource for your pelvic health services.
As an APTA Member, we have a special offer for you:
Here is your special code to get your first month free, Coupon Code: APTASUMMER21
This offer ends June 31, 2021 at 11:59pm (EST).
Important info: (1) this offer is for PH1 course participants and can only be applied to a new PelvicHEP subscription; (2) a debit/credit card is required to start your free trial; (3) by using your special offer coupon code at time of purchase your debit/credit card will not be charged until the renewal period 1 month from your initial subscription start date; (4) you may cancel at any time, but note this terminates your access at the time of cancellation and does not extend your access to the end of your trial period.